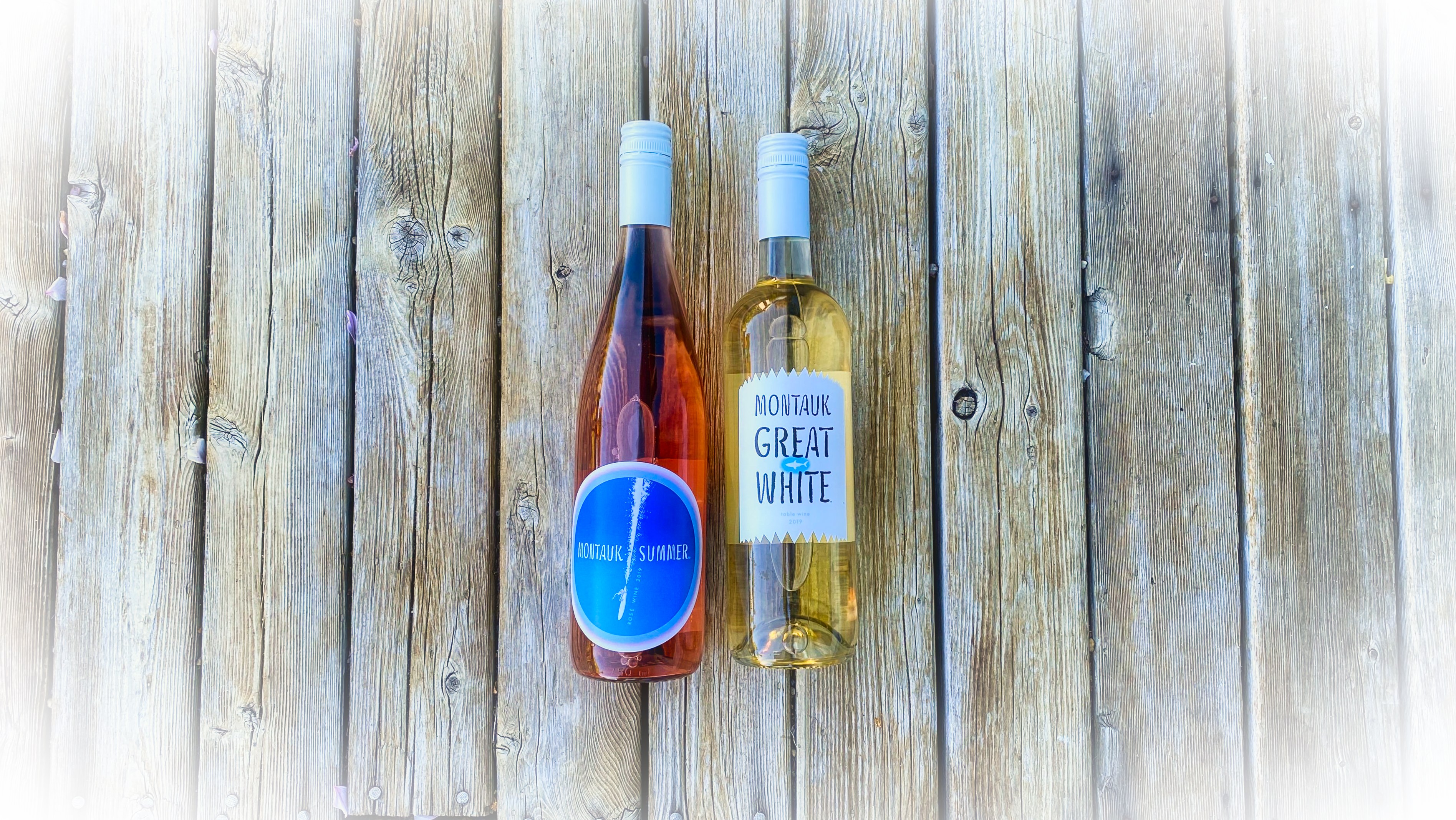 Montauk Wine Company
We are pleased to debut our premier wines
Montauk Summer Rosé
and
Montauk Great White
Our Wines...
The Summer Rosé is a blend of Syrah, Malbec and Merlot grapes while the Montauk Great White is a blend of Viognier, Sauvignon Blanc, Chardonnay and Riesling. The blends are both adorned with exclusive labels created by Hamptons artist and illustrator Peter Spacek. Spacek, an elusive Montauk surfer, is known for his surf-centric illustrations found on greeting cards, in surf periodicals and most recently in local art galleries. The Montauk Summer Rosé label depicts a fun and whimsical image of a surfer cruising through the ocean, a cultural highlight of Montauk in the summertime. The Montauk Great White label illustrates the iconic great white shark, a species with history in Montauk waters, with spirited lettering and a jagged edge signifying the daunting jaws of the stunning creature.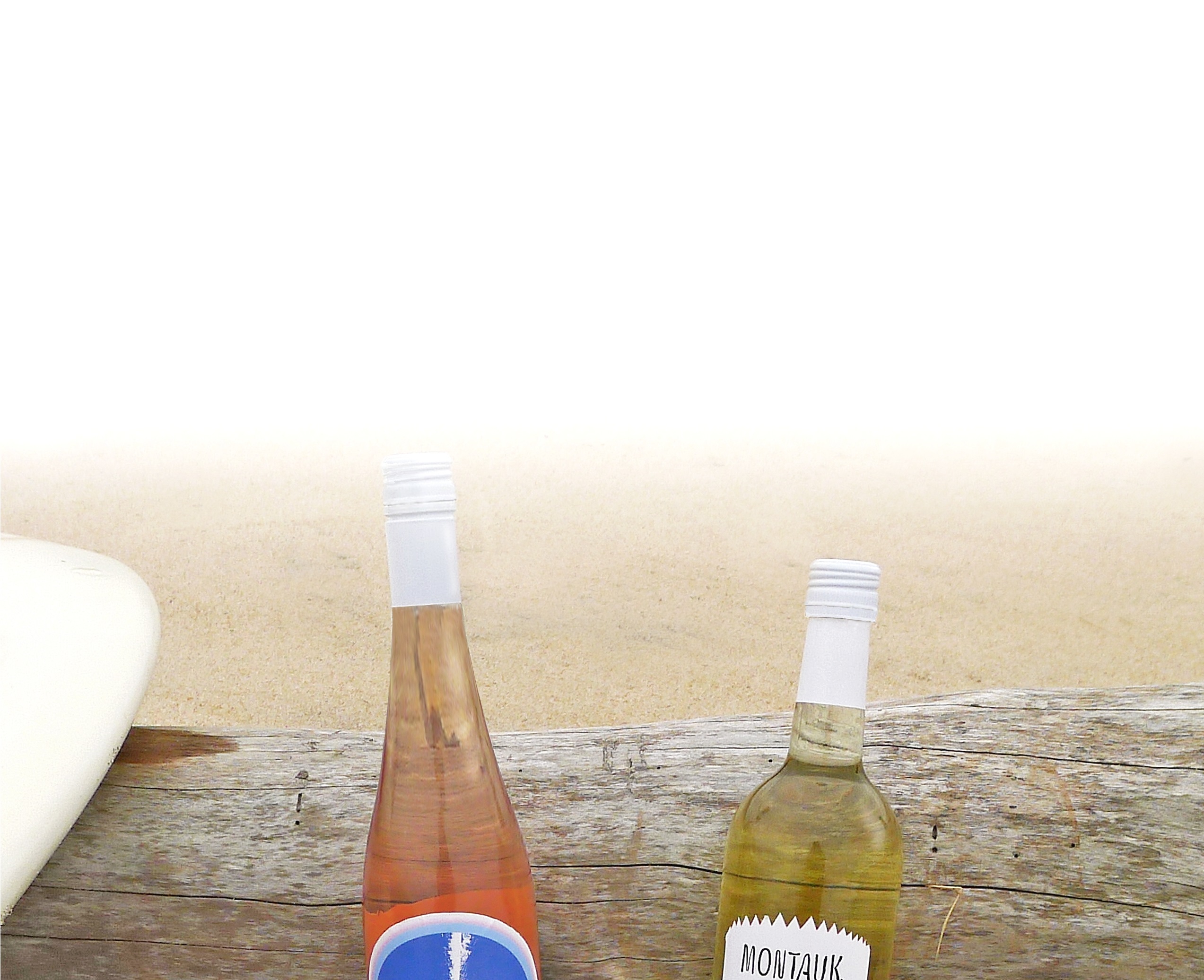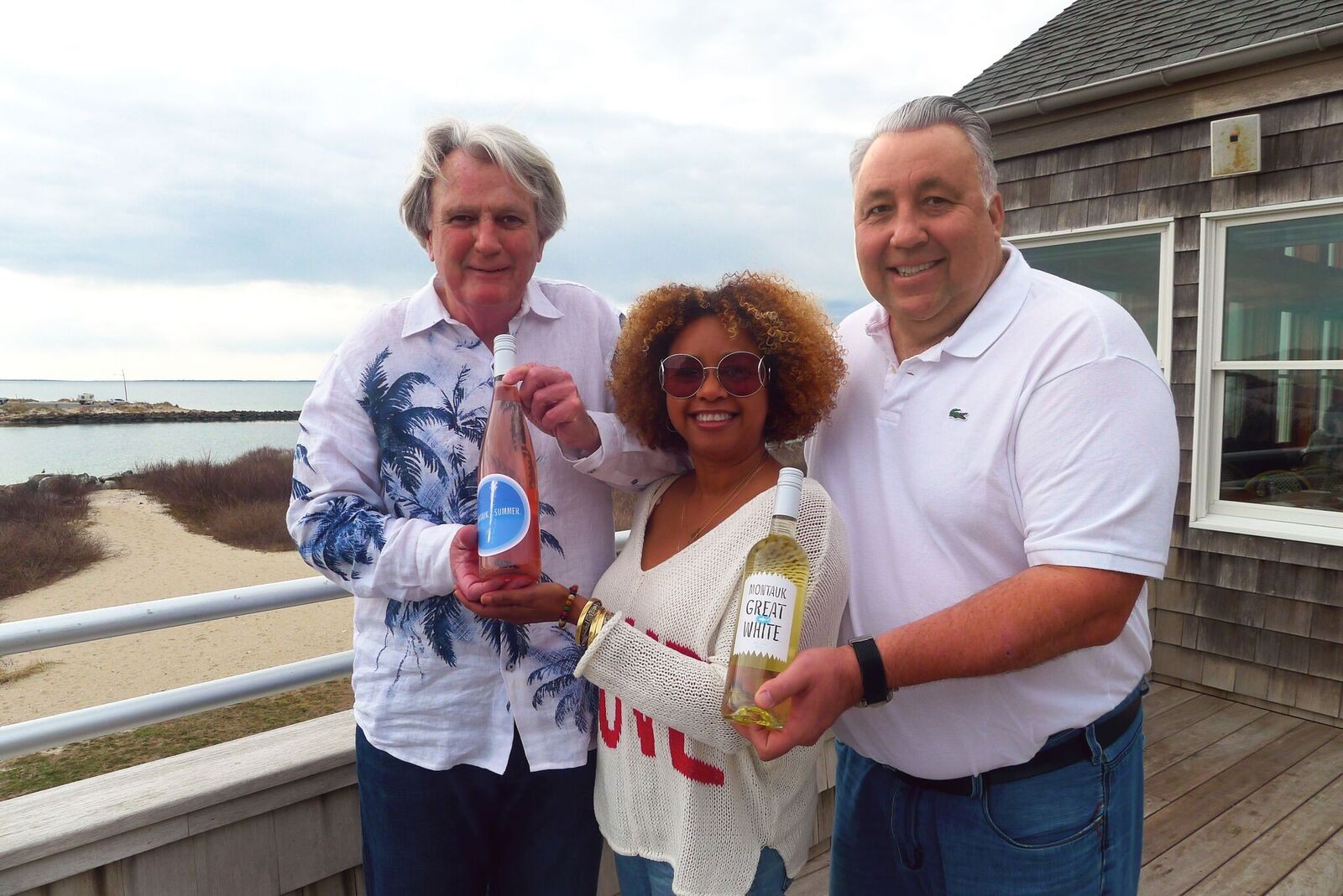 Team
The team behind Montauk Wine Company, owner Anneris Blair and consultants Mark Blair and Mike Carolan, was inspired to enter the world of winemaking from their collective travels, life and work experiences. The trio believed that producing wines that were inspired by great wines from Europe could also represent the East End and Montauk if made and bottled on the North Fork of Long Island. "Our wines are made to enjoy in a multitude of settings and evoke the spirt of Montauk and its natural beauty. Our stylish bottles and label design are an ode to Montauk and its artistic roots and history," conclude Anneris.
---
ANNERIS BLAIR
Born in the Dominican Republic and living in the US for over 25 years comes from a fashion retail background with positions in Westchester Cty , Manhattan and Hamptons. Anneris is a lover of Montauk since she first came here a decade ago and was happily married in Montauk. A lover of travel she came to love Rosè wine and together with Mike and Mark came up with idea to create wines that embody the carefree beauty of Montauk in the summertime. Anneris lives year round in Montauk.
MIKE CAROLAN
Born in Brooklyn and been involved in the food and beverage industry for over 35 years , everything from bar & restaurant management to ownership and extensive experiences in Manhattan and the Hamptons, passionate about food and an avid wine connoisseur, lives full time in Montauk for over a decade and served as a founder and consultant on this project.
MARK BLAIR
Born in New Jersey and has extensive experience in transportation and delivery business for over 32 years, wine collector and music lover has traveled extensively to visit some of most popular wine regions both domestically and abroad. He currently lives full time now in Montauk after a decade in Manhattan and served as consultant on this project.
PETER SPACEK
Peter Spacek is an East End artist and cartoonist. He also designs and illustrates whimsical letter forms. His alphabet of local images and seashore life reflect his love of The East End and all things aquatic.
Raised in California, his love of drawing brought him to New York to pursue a career in editorial illustration. and his love of surfing brought him out to Montauk. He has worked for most major magazines and newspapers and his card designs arc in the Museum of Modern Art's gift collection. He is currently the editorial cartoonist for the East Hampton Star, has a line of humorous beach culture greeting cards and graphic apparel sold under the Ditch Ink brand. When he's not drawing. surfing or fishing, he creates scrimshaw fine art on recycled surfboards.
He recently wrote and illustrated a guide to surf etiquette, called Wetiquette.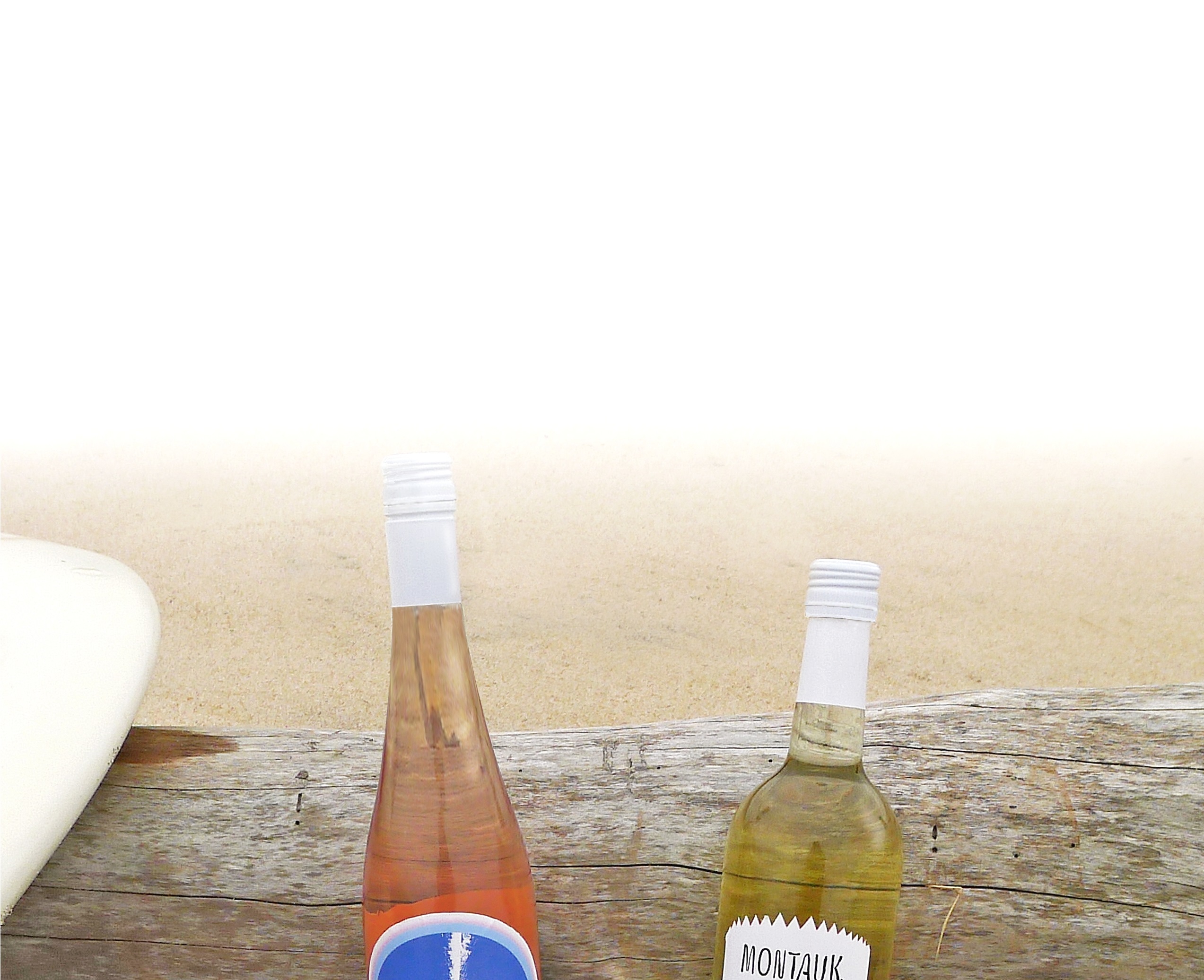 Availability…
Montauk Summer Rosé and Montauk Great White can be found at select top restaurants in the Hamptons as well as retail locations through the Hamptons, Long Island and Manhattan including:
Retail
Domaine Franey (East Hampton)
Bottle Hampton (Southampton)
102 Kraft Wines (Bronxville)
Whites Liquors (771 Montauk Highway Montauk NY 11954)
Pequa Spirits (5151 Merrick Road Massapequa Park NY 11762)
Stew Leonards (1 Stew Leonard Drive Yonkers, NY 10710)
Atlantic Wine & Liquor (517 Montauk Highway Amagansett, NY 11930 )
Jolsons Wine & Spirits (2224 31st Street Astoria NY 11105)
Bayville WInes & Spirtis (40 Bayville Avenue Bayville NY 11709)
Springs Wines & Liquors (839 Springs Fireplace Rd East Hampton, NY 11937)
Best Buy Liquors (1613 Neptune Avenue Brooklyn, NY 11224)
FInest Kind WInes (552 West Lake Drive Montauk, NY 11954 )
333 East Main Street Liquor (333 East Main Street Patchoque, NY 11772)
Dandys Liquor (43 N. Ferry Road Shelter Island , NY 11964)
North Sea Liquor (1272 N Sea Road Southampton, NY 11968)
The Wine List of Summit (417 Springfield Avenue Summit, NJ 07901)
Peapack Fine WInes ( 159 Main Street Gladstone, NJ )
Beacon Wines & Spirits (2120 Broadway @ 74th St. ⋅ New York, NY 10023)
Fine Wines on First (945 1st Avenue NY NY 10022)
McCabes Wines & Spirits (1349 3rd Ave, New York, NY 10021)
Taste NY Grand Central Terminal (89 East 42nd Street N.Y. N.Y. )
PK Wines & Liquors (3701 Expressway Drive N Islandia, NY 11749)
Columbia Wine Company (4038 Broadway New York, NY 10032)
Wine King (2439 Route 34 South Manasquan, NJ 08736)
Restaurants
Gurneys Star Island Montauk (Montauk)
Stephen Talkhouse (Amagansett)
The Dutch (NYC)
The William Vale (NYC)
Westlight Restaurant (NYC)
Underhill Crossing Restaurant (Bronxville)
Duryeas (65 Tuthill Road Montauk, NY 11954)
The Surf Lodge (183 Edgemere Street Montauk , NY 11954)
Uncle Bacala (2370 Jericho Turnpike Garden City Park NY 11040)
Dockers Waterside (94 Dune Road East Quoque , NY 11942)
Cibar Lounge (56 Irving Place New York , NY 10003)
Ethos Gallery (905 1st Avenue , New York 10022)
Tauk Kitchen (402 Main Street Armonk, N. Y. )
Montauk Beach House (55 S Elmwood Montauk , NY 11954)
Maxwells (501 Main Street Islip, NY 11751)
Post Office Cafe (130 West Main Street Babylon NY 11702)
Montauk Lake Club (211 East Lake Drive Montauk NY 11954 )
Georges Lighthouse Cafe (1999 Montauk State Highway )
The Breakers on the Ocean (1507 Ocean Avenue Spring Lake , NJ 07762)
View (3 Consuelo Place Oakdale, N. Y. 11769)
Southside in Bayshore (5 Third Avenue Bayshore, N. Y. 11706)
Library Cafe (274 Main Street Farmingdale, N. Y. 11735)
TT's (466 West Lake Drive Montauk, NY 11954)
Gin Beach Cafe (467 East Lake Drive Montauk, NY 11954 )
Montauk Circle Burger (99 Carl Fisher Plaza Montauk NY 11954)
Last Hope Lagoon (126 S Emerson Street Montauk NY 11954)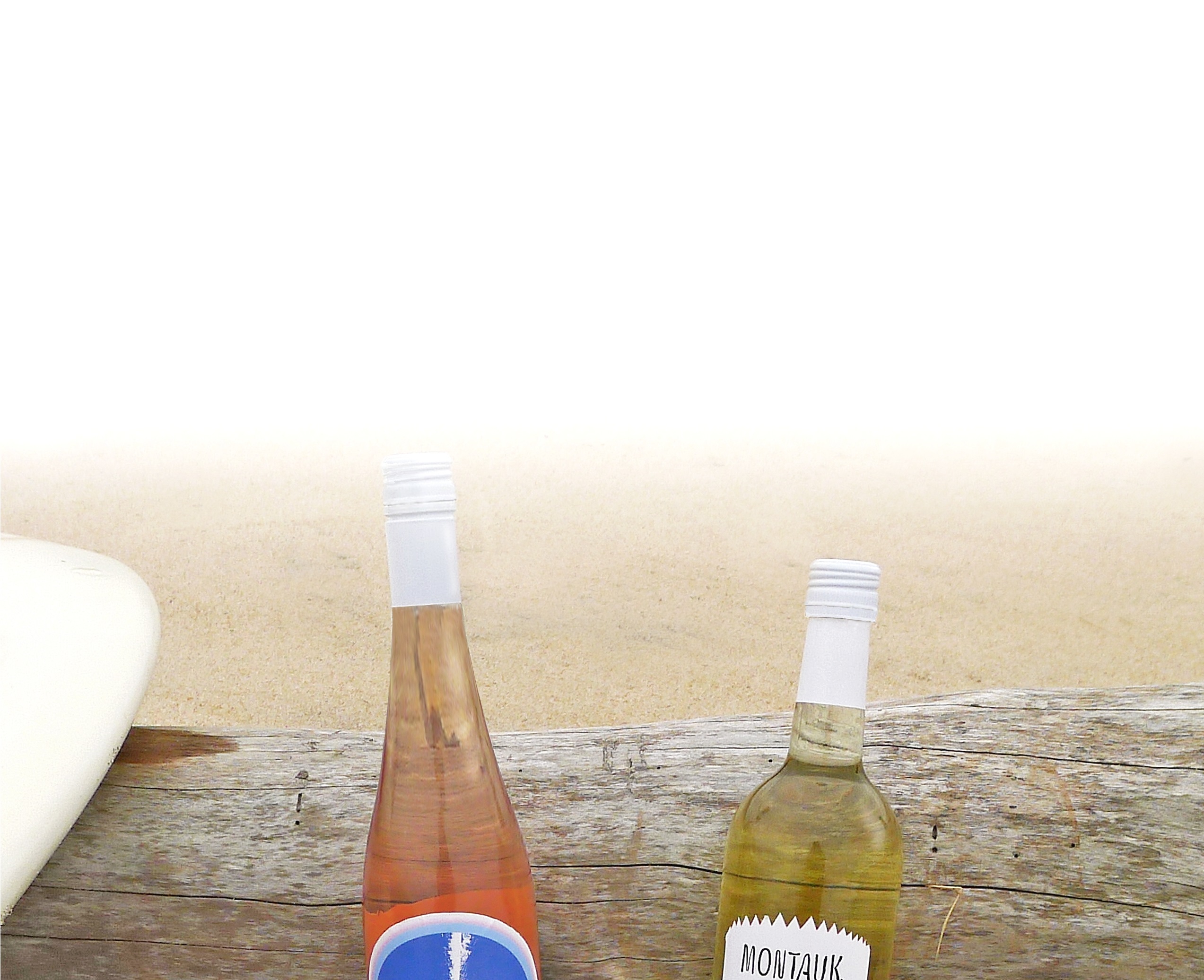 News…
Montauk Wine Company, which launched in 2017, has unveiled two new wines for the 2018 season – Montauk Summer Rosé and Montauk Great White. Both vintages are crafted from North Fork grapes and are a unique blend creating a taste reminiscent of Montauk in the summertime. Harvested, blended and bottled by Premium Wine Group in Mattituck, NY, Montauk Summer Rosé and Montauk Great White both emphasize quality and offer a limited production. Montauk Summer Rosé and Montauk Great White is available at retail locations and restaurants through the Hamptons, Long Island and Manhattan
Recent Press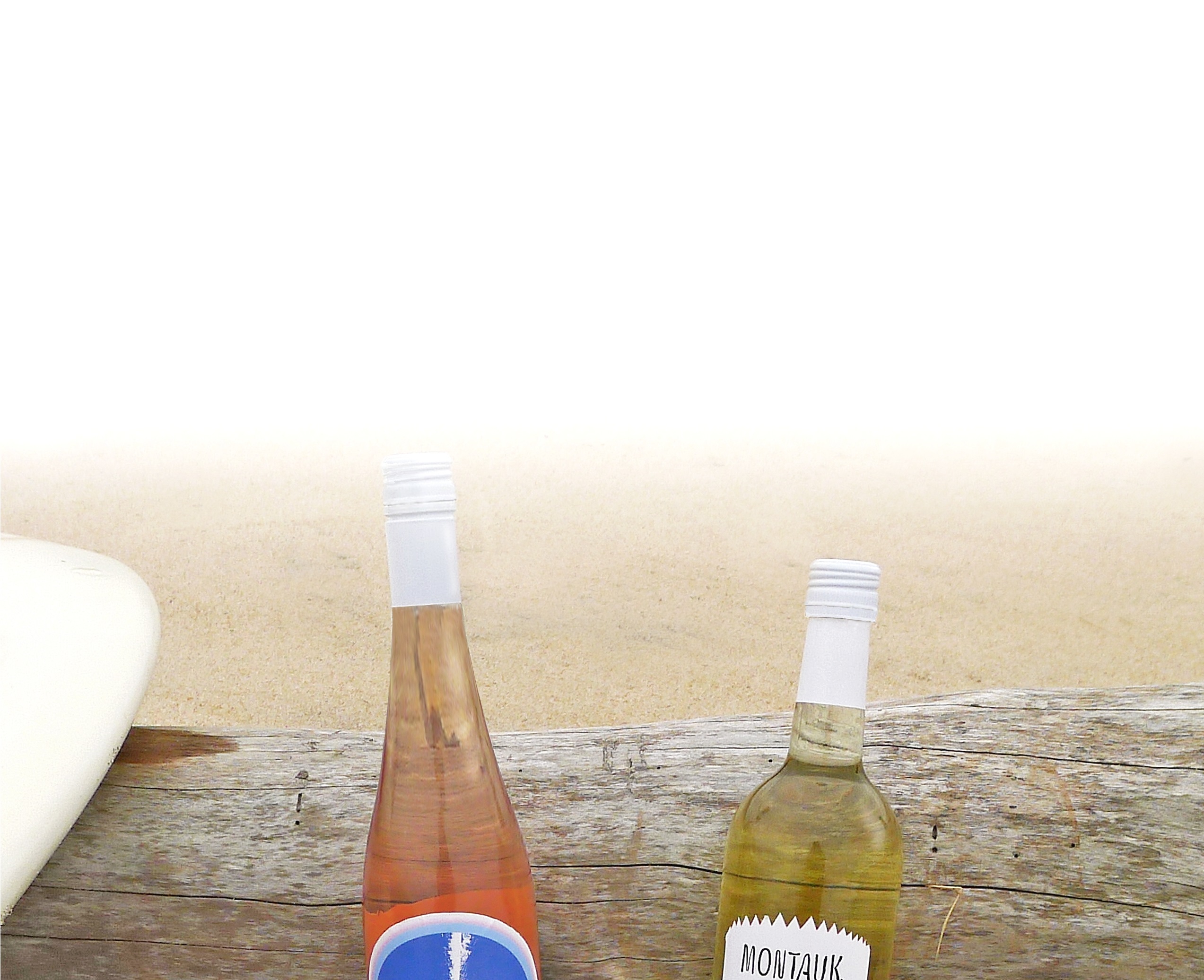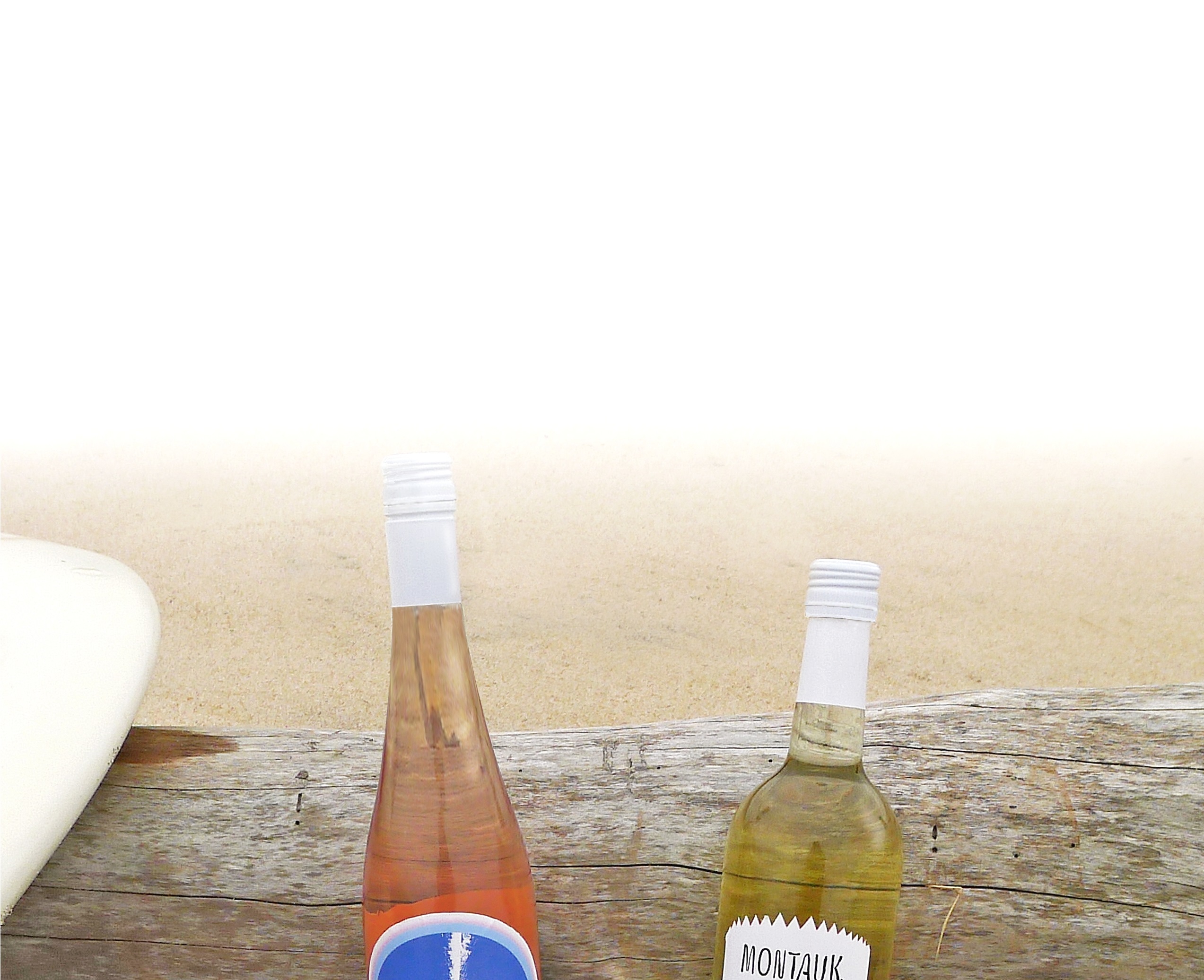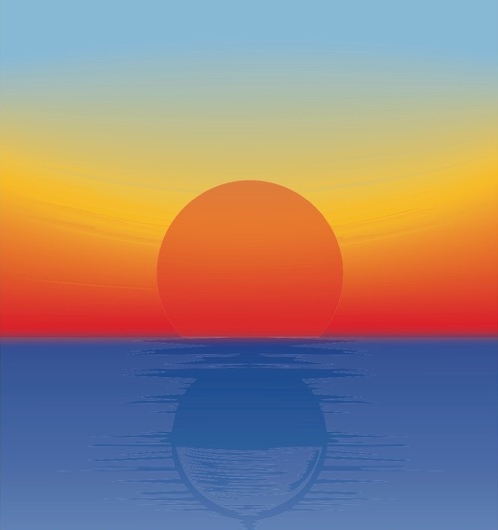 Contact Us
For wholesale and retail case orders please contact us at 917-587-5500, email or use the contact form below.